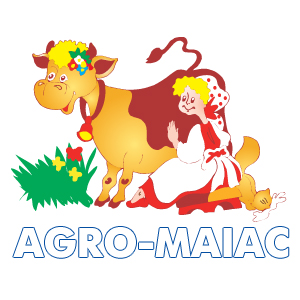 CONTACT
In 2004 the company «JLC Group» has established a new direction of its activity by founding the agricultural enterprise «JLC Agro-Maiac».
The agricultural farm «JLC Agro-Maiac» is located in the northern part of the Republic of Moldova, in the village Rujnita, district of Ocnita. The main types of activities of «JLC Agro-Maiac» are:
- cultivation of cereals, grain legumes, industrial and forage crops;
- breeding of cattle;
- production of milk.
At present «JLC Agro-Maiac» farms more than 2000 hectares of land, 300 of which are owned by «JLC Group». The agricultural farm has its own fleet of agricultural vehicles, consisting of 16 tractors and 6 harvesters. The steady increase of the cultivated areas leads to an increase in demand for agricultural vehicles. Thus, there are procured new means of transport every year. For 2012 it is planned to acquire 6 additional units of agricultural vehicles.
At the moment «JLC Agro-Maiac» dairy farm has 400 head of cattle, 200 of which are dairy cows. The average yield of milk for a forage-fed cow is 17 kg of milk per day.
The dairy farm consists of 12 rooms for keeping the cattle: three cowsheds for 640 head of dairy herd, milking and dairy unit with the automation of manufacturing processes through computerized sort gates, barn for dry cows, maternity barn, calf shed for keeping the newborn calves up to 2 months, the calf shed for calves from 2 to 14 months and 4 barns for keeping cows from 14 months to the period they give birth to calves. At present all the barns of the dairy farm are being rebuilt, after which the farm will keep 1,660 head of cattle.
As well it is planned to built a biogas complex destined to produce biogas and bio-fertilizer from manure with an output of 60 tons/day. The construction will have a capacity of 160kW of electrical power, which will be used to cover the power consumption needs of the farm. The biogas complex will produce as well 180 kW of thermal energy, some of which will be used for technological needs and for heating the administrative and sanitary buildings. A part of electrical energy will be delivered to parallel electrical networks, while the thermal energy will be used to heat the greenhouse complex destined for growing vegetables and flowers.
Feedback:
| | |
| --- | --- |
| Name | |
| E-mail | |
| Phone | |
| Question | |
| | |