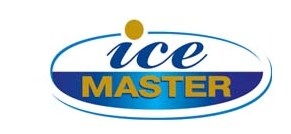 CONTACT
«IceMaster - Ice Cream Company» LLC was established on 22 August 2001. At present this is one of the largest ice cream producer from the region of Central Asia. The enterprise is represented across the Republic of Kazakhstan via its subsidiary companies in such cities as: Astana, Karaganda, Shymkent, Ust-Kamenogorsk, Semipalatinsk, Kyzyl-Horde, Taldykorgan, Aktobe and this is not the end.
In 2008 «IceMaster - Ice Cream Company» became part of the concern «JLC Group» from the Republic of Moldova.
The products of the enterprise «IceMaster - Ice Cream Company» have won the confidence among the consumers due to their high quality and affordable price. Many kinds of ice cream have repeatedly won gold medals and diplomas within national and international food exhibitions.
In 2003 the company received the certificate of conformity to the International quality standard ISO 9001:2000 in the production of ice cream and fruit ice.
«IceMaster - Ice Cream Company» LLC is constantly renewing the range of products, taking into consideration the tastes and wishes of the consumers. At present the company produces ice cream under the trademarks «Creamary», «Frigo», «Ice Master» and is the exclusive distributor of the trademark «Ajur».
The company's strategy lies in the extension of the range of products and introduction of new segments of the market price. Thus:

in 2009 it was launched the line of «Baldyrgan» ice cream, which referred to the economical price;

it was launched a new product on the market of Kazakhstan — the ice cream-soufflé «Bird's milk» with panettone, strawberry, chocolate, pistachio and lemon flavors.

in 2010 the company introduced the new trademark of ice cream - «Creamary» into the upper price segment.

At present the company's products portfolio contains about 100 types of ice cream.
In 2009, «IceMaster - Ice Cream Company» LLC started to produce frozen semi-finished poducts - pelmeni.
«IceMaster - Ice Cream Company» LLC means QUALITY of the products, market LEADERSHIP and PEOPLE.
The company's philosophy is to meet the high demands of consumers concerning the products.
Leadership lies in the desire to dominate the market of Kazakhstan, to manufacture new products and to introduce advanced technologies.
People represent the main value and the driving force of the company. Namely the professionalism and initiative, commitment to the development and improvement, openness, democracy and honesty in relationships are the specific qualities of the staff of «IceMaster - Ice Cream Company» LLC.
The company has as objective to cover the whole country and to become the first national manufacturer of ice cream from Kazakhstan by 2012.
The staff of the company consists of 395 employees, 25 of whom form the Department of Administration, 146 persons are involved into the commercial sector and 170 into the production sector.
Feedback:
| | |
| --- | --- |
| Name | |
| E-mail | |
| Phone | |
| Question | |
| | |