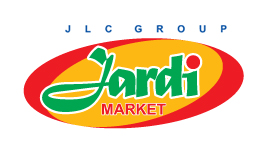 CONTACT
«JLC» company is present in the field of retail trade since 1995. At the moment «JLC» company develops a new trading network of stores in the Republic of Moldova under the joint name «Jardi», via its subsidiary companies «Jardi» and «Dacia-LV».
The commercial network «Jardi» comprises modern stores. All of them are conveniently situated, possess the necessary infrastructure (parking, payment terminals, etc) and have a highly qualified staff. As well the «Jardi» stores offer a wide range of products that are regularly updated and are placed very conveniently for the customers. The goods are delivered to «Jardi» shops directly from the Moldovan manufacturers, as well as from the foreign partners. It should be mentioned that in «Jardi» stores the products are accepted for sale only if they have all the necessary documents certifying the quality of the products. As well the markets «Jardi» manifest the care towards their customers by using a flexible pricing policy and providing additional discounts.
Due to the correct and professional attitude towards the customers, the stores «Jardi» gained the trust on the part of their customers. This is proved by the fact that the volume of sales in 2011 achieved a value overpassing 60 mln lei.
On 1 October 2011 it was opened a new store «Jardi» in Botanica sector of the Chisinau city. The new market has a total surface equivalent to 285 sq.m and is situated on 35, Dacia blvd. This is the eighth «Jardi» shop that completed the series of the other seven shops, which are situated in different sectors of Chisinau city:

1. Ciocana, 2, Mircea cel Bătrîn blvd. – 100 sq.m.
2. Rîşcani, 13/1, Miron Costin str.– 100 sq.m.
3. Aeroport, 60/3, Dacia blvd. – 161 sq.m.
4. Centru, 2, Armenească str. – 90 sq.m.
5. Sîngera, 2, 31 August str. – 142 sq.m.
6. Codru town, 798, Munceşti str.– 258 sq.m.
7. Botanica, 44, Dacia blvd, Palmira c/c, boutique 35 — 53 sq.m.
8. Botanica, 35, Dacia blvd.— 285 sq.m.

The stores of the commercial network «Jardi» offer their customers a wide range of goods and services of high quality and a flexible price policy. As well the shops always meet the market requirements, being trading platforms of high performance.
In addition, «Jardi» company offers commercial spaces on lease.
Feedback:
| | |
| --- | --- |
| Name | |
| E-mail | |
| Phone | |
| Question | |
| | |