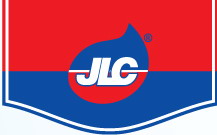 CONTACT
«JLC Germany GmbH» is a young company that was founded in the city of Erkelenz, Germany in 2007. «JLC Germany GmbH» is an enterprise of the group of companies «JLC Group» from the Republic of Moldova. «JLC Germany GmbH» comprises three departments that carry out activity in the following spheres:
1) International trade;
2) Real estate;
3) Logistics (trucking).

International trade
International trade is the main activity of the company «JLC Germany GmbH» and it represents a liaison between the German and the foreign companies. Being acquainted with the positions of both parts, the company «JLC Germany GmbH» is able to ensure succes in the activity of its customers and suppliers, as well as to represent their interests.
«JLC Germany GmbH» has reliable ties and sufficient expertise in the sphere of foreign trade, especially regarding the East European market. Thus, the company possesses the knowledge concerning the market conditions and the fast-changing demands of the foreign partners.
As well our company has established contacts with the leading German suppliers and producers of various foodstuff products. It should be mentioned that «JLC Germany GmbH» company delivers goods of such German renowned companies as: «Ehrmann» - manufacturer of yogurts, «Hahne» - manufacturer of flakes, the brewing company «Oettinger».
At present «JLC Germany GmbH» company is the authorized dealer of large-scale manufacturers and suppliers from Europe and Asia, as well as it carries out successfull trade transactions. Thus, due to its business connections, the company became a reliable partner for those companies, which have recently entered the foreign markets.
Along with the export of German goods to European countries and CIS states, from January 2011 the company «JLC Germany GmbH» started to vend foreign high-quality products on the German market. The company has a reliable relation with the German-Moldovan economic centre and due to this it manages to involve more partners into the import of goods into Germany.

Real estate
The second department of the company «JLC Germany GmbH» provides realty services within the territory of Germany. According to the customer's demands our company can find various real estate items, such as: production areas, offices, spaces for production departments, for сommercial activity and gastronomical spaces, up to spaces for medical services.

Logistics
The third sphere of activity of «JLC Germany GmbH» company is the European transport market. In this regard, our company distinguishes by an experienced team that is able profesionally to coordinate and organize the transportation of various goods towards any country from Europe and CIS.
«JLC Germany GmbH» company implements rapidly modern systems of logistics, due to which it enjoys a stable professional growth and constant development of new sales markets. Thus, our company came to an accurate view upon the overall economic situation in whole, and the freight market in particular.
On the basis of the given results, knowledge and expertise, «JLC Germany GmbH» company is able to meet professionally any requirements and demands, concerning the transportation of goods.
Feedback:
| | |
| --- | --- |
| Name | |
| E-mail | |
| Phone | |
| Question | |
| | |